Plenary Speakers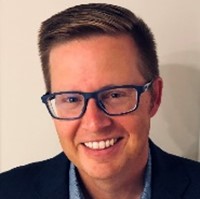 Dr. Todd Younkin

President and CEO
Semiconductor Research Corporation (SRC)
RFIC 2023 Plenary Talk #1
Abstract:
"The Roaring 20s: A Renaissance for the Semiconductor Industry?"
Dr. Younkin will share his vision for the future of global semiconductor technologies and design, especially those that will enable future RFIC breakthroughs. Dr. Younkin will discuss the status of government investments and opportunities arising from the CHIPS and SCIENCE ACT of 2022, Korea's K-Belt strategy, Europe's CHIPS ACT, and more.
Speaker Bio:
Dr. Younkin leads a global research agenda of about $90M annually, supported by ~3k academic and industrial researchers, 27 international companies, and 3 U.S. government agencies (DARPA, NSF, and NIST).
---

Prof. Mau-Chung Frank Chang
Wintek Chair in Electrical Engineering and Distinguished Professor
University of California, Los Angeles (UCLA)

Former President
National Yang Ming Chiao Tung University (NYCU), Hsinchu, Taiwan
RFIC 2023 Plenary Talk #2
Abstract:
"Future System-on-Chip for Full Spectrum Utilization from RF to Optics"
Prof. Chang will deliver his exciting vision on "Future System-on-Chip for Full Spectrum Utilization from RF to Optics". As the RFIC industry is investigating and moving into and beyond the Terahertz (THz) sensing/communication era, he will highlight the multi-facet challenges and opportunities for system and technology revolutions, including the "Best Junction for the Function" device technology breakthroughs that may enable the full spectrum utilization from RF to optics on a single chip.
Speaker Bio:
Coming Soon.